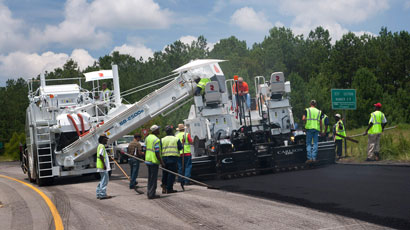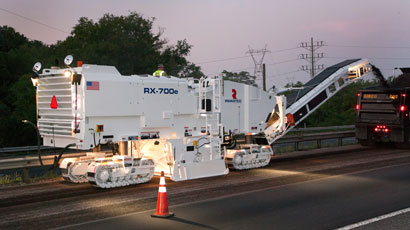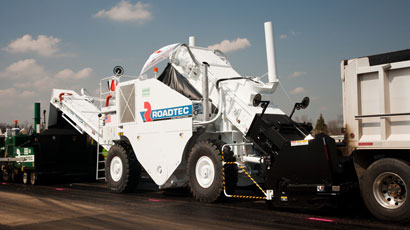 Asphalt Pavers
Goodfellow is an official distributor of Roadtec equipment and are pleased to offer the most popular asphalt pavers at each of our locations. Roadtec offers both 8 ft (2.43 m) and 10 ft (3 m) machines, as well as rubber tire, rubber track, and steel track machines. Each piece of asphalt equipment is designed and manufactured the Roadtec way: solid, dependable, and durable.
Spray Pavers
The SP-200 Spray Paver sprays tack and applies hot mix asphalt seconds later. Combining spraying and laydown produces a high-quality mat with a strong bond between layers. This primary application for the SP200 is to lay a bonded wear-in-course on top of an already established road. It gives the surface a longer life and a smoother ride in a shorter amount of time.
Cold Planers
Our cold planers offer solid design features, systems that are simple to troubleshoot, and low cost of operation. Three of our four models are available in 3-track and 4-track configurations, and each Roadtec machine is compatible with the exclusive Guardian Remote Telematics system. We have a variety of sizes and speeds to suit your operation.
Material Transfer Vehicles
Material transfer vehicles offer several unique advantages to the process of constructing asphalt pavements, including issues associated with trucking as well as material and thermal segregation. Roadtec MTVs are designed to lower operating costs allowing for continuous paving and reducing the number of haul trucks needed.
Roadtec Product Line Overview 
Watch 3 short interviews with Bryan Ady (Roadtec Manager) about our Roadtec line, reliability, and the rebuild services we provide.